AXIS Super Transformations
Why should employer's who have selected a default Super Fund for their employees care about the Royal Commission and the issue of Trust!
Because it's about doing the right thing!
There's a lot of market commentary around the Royal Commission review and the implications of shortfalls in the system, but we shouldn't have to wait for reports to take action …. We know what the right thing to do is, and we should do it!  We could write about the employers duty of care, ethical commitments, obligations and on and on and on but, at the end of the day it's employees money and somebody should care about their financial well being!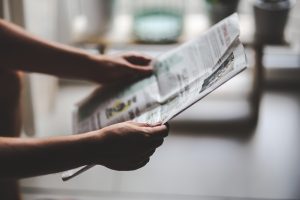 It's the right thing to take care of a workforce super (which the best employers do).  It's the right thing to care about a workforce that is unskilled in financial investing and for the employer to help them along the way by being a steward on their behalf in an uncertain world.  And along the way, if done well, an employer CAN turn the cost of super into a superior benefit for the whole workforce.
It's time for employers to wake up to the real world and practice what they preach – care about their workforce.  There is an avalanche of information, analysis and commentary around the Royal Commission reviews that it's starting to become more confusing than the topic of superannuation itself.
"the world is overwhelmed by information but starving for wisdom"
We're committed to providing meaningful information, supported by data, industry experience and technical expertise so that employer's can take control of their corporate super and do some good for their workforce in the area of high stress, their financial well being.
In this regard, we are putting together a series of articles where we pull back the curtain on Corporate Super and give insights into the information we are uncovering.  We are also going to provide you with guidance on the implications for you as an employer, what to look for and how to transform your super into a superior benefit for your WHOLE workforce.
Where do you start? (the reason why and your risks)
The starting point is to understand what you are dealing with in Corporate Super (because who knows, you may one day, be held to account for your actions as an employer as they are currently in the USA).
As an employer, you have selected a default superannuation fund for your employees that they join if they do not choose a fund (Choice of Fund).  That's where a lot of employers believe their obligations to their workforce ends.
But does it really?
The duty of care issue hasn't been tested in Australia yet [but is well underway in the USA with class actions against employer's for (basically) not acting in the best interests of their employees when it comes to their super – 401k's].
The logical argument is that an employer has a governance duty to take care of the welfare  of their employees.  So, if an employer selects a default fund for employees, surely they have at least an ethical commitment to do the right thing by their hard working workforce!
Superannuation was introduced to provide for people's futures.  You would think that because a large organization  – the provider – is "looking after" the money, everything would be ok.  And I'm sure that the providers believe that they are doing a good job, because they are doing what they have always done.  But is it effective.
The contributions are paid to the fund and then the 'slices' are taken.  There are:
Plan and investment fees which can vary enormously across providers and plans;
Insurances which, if not tailored to the individual needs can erode their money unnecessarily (more to come on this in later articles – it's an important overlooked area);
Lower than acceptable/market returns – this can be a minefield and as many commentators are highlighting, there is a lack of consistency in definition, asset allocations and actual returns. Whilst returns disclosed by some providers look good on the surface, the actual investments may mask future risks – it's a complex area (Again, we'll be exploring this in more detail later in the article series).
How, as an employer, do you wade your way through this minefield?
As a rule, every employer wants to do the best thing by their employees, but there is so much to do in a business that focusing on everything is overwhelming.  And when it comes to the corporate super plan there's the added complication of the complexities in the super system and where to get information you can trust.
The starting point is to ask some basic questions
Is you Corporate Super Default Fund the type of investment you would recommend your family and friends to invest their hard earned money?
What are the long term returns of the fund (not the marketed short term returns which may be misleading);
How do the fees and insurances compare to market and what your employees SHOULD be paying (not easy to find out, but ask the provider)?
Does your workforce consider the corporate super fund a benefit worth having – what is the percentage of the workforce that is in the Corporate Super Plan
In your opinion, is their money being stewarded well? (if the answer is yes, on what is that opinion based)?
Are your fund providers really delivering on their promises in servicing the whole workforce and are their statistics meaningful?
Are you, as an employer, doing the right thing by your employees?
READ AXIS SUPER DIRECTIONS – in addition to developing servicing technologies, we have designed processes to reach as many of the workforce as possible and help them to maximise the employee benefit.
READ AXIS FUND FACTS – as you can see, the fees vary widely across the plans.  But why?
READ AXIS IN THE COMMUNITY – we held two special events where Kevin Sheedy and James Hird spoke to our clients in Perth and Bunbury.