Super Focus – December 2018
Employers are often in the dark when it comes to knowing how their default super plan stacks up against others.  There is no central database where an employer can benchmark their plan against others.  Their main source of information generally comes from the product provider.
Knowing this, how do employers hold providers accountable for service delivery?
Employers are charged with selecting the Corporate Default Super Fund and they do so in the belief that they have the skill, knowledge and capability to select the best product for their workforce.  The Providers are very skilled in putting a case forward for the selection of their product, always putting themselves in the best light possible (and we wouldn't expect anything less – they have a profit motive and 'masters' to whom they have to report – even Industry Funds).
Superannuation is an ever shifting complex area of business which not only has a cost implication to a company, but also has the added complexity that it entails the little understood endeavor of investing.  In addition to the complexities of the fund, there is also the promotion to the workforce and delivery of a service for the fees that are being charged.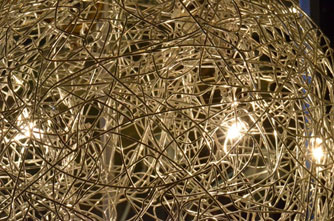 There has been much reported in the news about the Providers charging fees for no service.  It's not an acceptable practice.
All of the above makes the management of the Providers by the Employer very difficult, and it's often not because they do not want to, but it's because they do not have the skills and expertise to hold the providers accountable to their promises.
We have found that most employers rely on the providers at the Policy Committee meeting to provide the employer with an update.  In our experience though, the conduct of Policy Committee meetings has been poor (at best) and does not provide a framework for adequately managing the promotion and delivery of the Default Superannuation Fund to act for the Benefit of the Employee.
In our consulting work we have collected a significant amount of data that enables us to help employers see how their super plan stacks up.  We would be more than happy to hear from you and show you how you can hold the providers accountable for their service delivery.
CLICK HERE TO READ AXIS SUPER DIRECTIONS
Employers need new approaches to reach the workforce of the future …
CLICK HERE TO READ AXIS FUND FACTS
We share how one large global employer has improved their understanding of their three default super plans …